Welcome to the Burnley Business Improvement District (BID) – Our Future Vision for the Town Centre
We are a group of private sector led group of retailers and companies planning an £1million investment in additional promotion and marketing campaigns, enhanced safety initiatives, bigger and better events along with improvements that will make Burnley a cleaner, greener and a better place to shop, work and spend leisure time.
"Our plan to create a modern, vibrant and connected town centre for all"
A message from the the Burnley BID Team
Covid-19 Recovery
The Covid-19 crisis has been an unprecedented shock to businesses and our community. The Burnley BID team are working with the BID steering group and local partners to ensure that Burnley town centre companies are supported during this critical recovery period.
We are working with Burnley Council and Charter Walk to support the introduction of safe social distancing measures for consumers, and will be launching a consumer focused marketing programme to promote town centre businesses. Any further support measures will be communicated via email, so please ensure you are registered on the Burnley BID database by emailing [email protected].
Get Support for your business
A range of services and support is available to companies during the Covid-19 crisis. For the latest support and advice companies are recommended to visit Burnley Council and Lancashire Boost websites by clicking on the links below:
Burnley Council – www.burnley.gov.uk/business
Lancashire Boost –  www.boostbusinesslancashire.co.uk/boost-your-recovery
The Burnley BID Executive Board
Any companies that are interested in working with us and becoming part of the BID Executive Board should get in touch by emailing [email protected].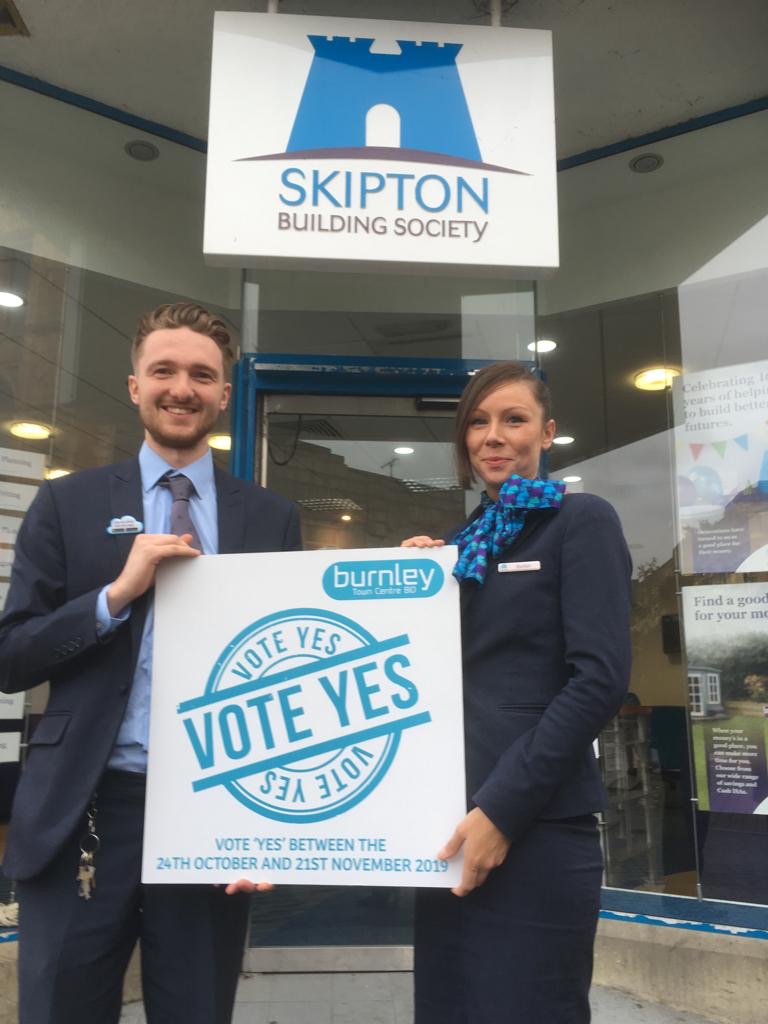 "The BID has the potential to have an incredibly positive impact on Burnley town centre. Primark came to Burnley because we saw the town's potential for growth and having grown up here, I know there remains many more opportunities on the horizon for the town centre. The BID will be essential in enabling the business community to maximise these opportunities and create an exciting and vibrant retail and leisure destination to be proud of "

Dan Hunt – Primark Store Manager
Business feedback during the development of the BID has consistently highlighted:
Poor perception from consumers about the town centre.

No joined up marketing of the town centre.

Significant challenges with anti-social behaviour.

A demand for more and different events to attract new consumers into the town.

A lack of independent businesses.

Limited proactive communications and sharing of information about the town centre.

Image enhancements on the routeways into the town.

Transport improvements and better car parking solutions are needed.
How we have consulted with business during the development of the BID:
350 pieces of feedback.
Engagement with more than 200 premises.
Establishment of a business led steering group.
Engagement via letter, email and face to face visits.
Consultation workshops in the town centre.
" As an independent small business, I have been impressed by the potential for growth in Burnley. I am always striving to improve my own business, and the BID will offer great opportunities for businesses across the town to benefit from a better promoted and more vibrant town centre. The BID has my 100% support "

Russell Curwen – Quick Crepes (St.James Street)